Affordable Junk Removal Service in Fort Mill, SC
When you have tons of junk to dispose of, or when you need waste cleared of following a commercial or residential project, and you don't have the capacity or time to haul it away on your own, it is a good idea to hire a junk hauling service that offers full service junk removal. You however need to ensure that you contract the services of a local professional trash hauler for dependable service. Junk Rescue offers affordable junk removal service in Fort Mill, SC. Call us at (800) 586-5911 to hire a junk removal service in Fort Mill today.
Holds 3x Pickup
Truck Loads
Holds 3x Pickup
Truck Loads
Holds 3x Pickup
Truck Loads
We Take Just About Everything
Some examples of the junk we haul away include
Refrigerator Disposal

Garbage Removal

Mattress Disposal

Foreclosure Clean Outs
Construction Waste Removal

Yard Waste Removal

Trash Removal

Appliance Removal
Television Disposal & Recycling

Furniture Removal

E-Waste Disposal

Hot Tub Disposal
Reliable Junk Hauling Company in Fort Mill, SC
Are you holding on to years' worth of junk in your basement and wondering how you are going to get rid of it all, in a convenient and affordable way? We are a reliable junk hauling company in Fort Mill, SC that offers an affordable full service junk removal to homeowners, companies and contractors in Fort Mill and the surrounding areas. Whether you want to get rid of home or office furniture, to do a major home cleanout project, or cleaning up following a renovation, a new construction; we got you covered. With our professional junk hauling service, we guarantee that all you have to do is point out the stuff you want hauled away to us and we will be happy to handle all the clean-up, loading and getting it hauled away to the landfill for proper disposal.

Residential Junk Removal - Junk Rescue are experts at disposal of junk and waste following most home renovations including; kitchen renovations, bathroom remodels, furniture removal, shed demolitions, home additions, and even home cleanout projects. Contact us for a quick and affordable residential junk removal, anywhere in Fort Mill. We are experts at safely removing junk and waste, handling it and safely hauling it away for proper disposal.

Commercial Junk Removal - If you're looking for a reliable commercial junk removal service in Fort Mill, SC; look no further than Junk Rescue. We got you covered. We are a full service junk hauler that is licensed to safely remove junk and waste and haul it away for proper disposal. We go above and beyond to give you excellent services at affordable pricing. If you need to get rid of old office furniture or office waste, or clean up following a renovation, construction or even a commercial cleanout project, just give us a call.

Got Junk Problems in Fort Mill?
Junk Rescue is the junk removal company of choice for anyone who's got junk problems in Fort Mill and needs a reliable, and affordable way to properly dispose of it all. We provide junk removal services for various types of commercial and residential projects, and we offer clean-up projects following construction projects, full house cleanout projects, commercial cleanout projects and many more. After we assess the scale of your junk removal, we will give you a free estimate, without any obligations. Contact us on phone, or through our online contact page to ask any questions about our services, service cost, our delivery scope and anything else you want to know. We are responsive and will get back to you within the day.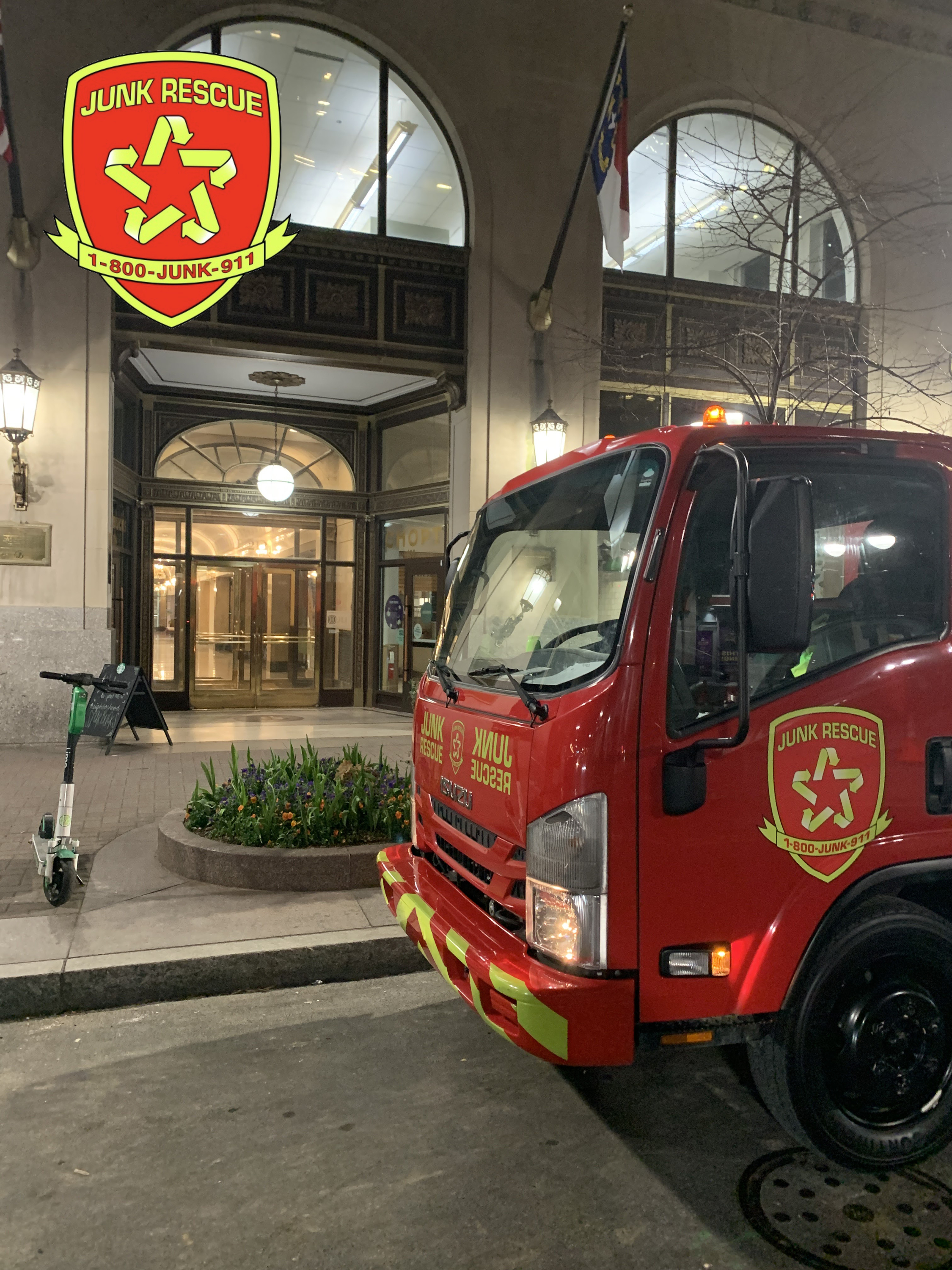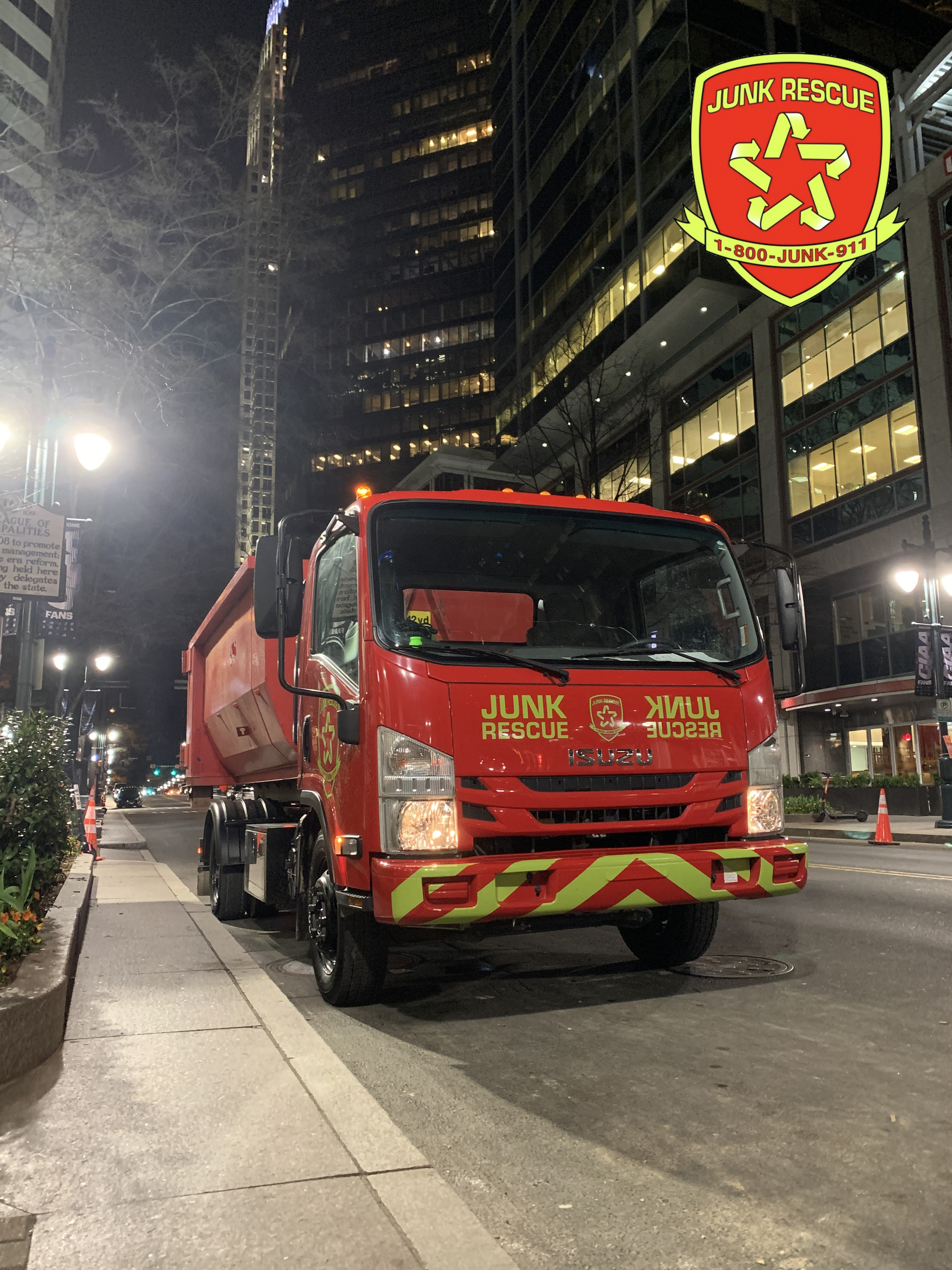 Hire Junk Removal Service in Fort Mill
If you are ready to hire a junk removal service in Fort Mill, simply give us a call at (800) 586-5911 and talk to anyone of our qualified and experienced staff. If necessary, we will come out to your home or site, so that we can assess the scale of your project, after which we will give you a free and non-obligatory estimate. We are a professional full service junk hauling company that you can depend on for fast and always reliable junk removal services.